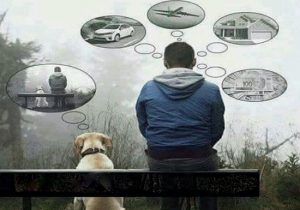 What we want, and what we end up liking when we get it are two different things. They each involve different parts of our brain, and different states of mind.
Understanding this difference and bringing more consciousness to what you think you want can save you a huge amount of time, effort, and money.
This last bit is important, the amount of money we spend on things that we want, but then end up not liking, can be huge. It can make the difference between financial ease or financial stress; a sense of abundance or a sense of desperation. It can make it possible – or impossible – to save and invest.
I've had clients who, though they make plenty of money to live very well, end up feeling desperate and on edge financially – because they spend more than they make, buying things they want.
This doesn't need to happen. It's a simple enough math problem, easy to solve on paper – just don't spend more than you make, right? But desire is a powerful motivator, and our emotions can mislead us hard with this one.