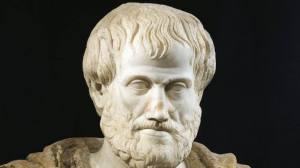 Measurement is the first step that leads to control and eventually to improvement. If you can't measure something, you can't understand it. If you can't understand it, you can't control it. If you can't control it, you can't improve it.
― H. James Harrington
It is the mark of an educated mind to expect that amount of exactness in each kind the nature of the particular subject admits. – Aristotle
Our ability to learn is based on feedback.
If I bump my head on a cabinet, the pain lets me know to duck next time… or to change the layout of my cabinets! If a conversation sparks my interest, that spark lets me know to pay closer attention. If I feel awful whenever I spend time with a particular acquaintance, that awful feeling tells me to reconsider spending more time with him.
There is a whole field of study of psychophysiology and biofeedback that is dedicated to helping people learn to control aspects of their physiology, including certain brainwaves, in order to achieve greater relaxation, lowered blood pressure, and other psychological and health benefits.
But we don't need that level of sophistication in order to make use of biofeedback. Our own bodies, and many common devices, give us plenty to go on… if we pay attention. This holds the key to taking charge of much more of our psychological and physiological existence than many of us know.